In yet another eventful crypto week, BTC touched USD 40K, while Elon Musk sent a positive message and Taproot activation was confirmed, and Pantera CEO said that bitcoin was this cheap only 20% of its history. MicroStrategy said it had no specific target for their BTC holdings, while its CEO raised hope for ethereum and altcoins. Coinbase CEO took a lot of flak for his support of BitClout, while Blockchain.com said they'd start supporting CLOUT trading. Meanwhile, Mark Cuban found himself among the victims of Iron Finance "bank run", with the Cryptoverse yelling 'DYOR before screaming regulation'.
And then, the G7 summit finished without tackling issues directly related to crypto and CBDCs. US Fed inactivity may shoot BTC to the moon, but a negative impact is also possible, as they decided to keeps the rates, adding that inflation 'largely reflects transitory factors'. Economists want El Salvador's Bitcoin law repealed, but a key ally promised to "provide technical assistance", and the cabinet started "discussing" plans to allow firms to pay employees in BTC, which then fell through. Soon after, the World Bank stated it would not assist El Salvador to create a BTC-powered economy, while bitcoiners booed the self-named "official BTC ambassadors" to El Salvador. After Latin America, key individuals are coming out in support of bitcoin adoption in Africa, where crypto regulation and decriminalization may be on their way. South Korean crypto exchanges have been given a short extension for implementing AML protocols, while top platforms were culling a wide range of altcoins. Also, the top financial regulator wants to compile a list of high-risk altcoins, and the new leader of the biggest opposition party admitted to trading tokens "for fun". Meanwhile, the US National Republican Congressional Committee will reportedly start accepting crypto donations via BitPay, while in Spain, a leading financial markets regulator is set to begin policing crypto firms' advertising campaigns.
BitDAO raised over USD 230m from a private sale funding round meant to fuel R&D, New Zealand's investors are increasingly considering investing in cryptoassets and NFTs, and there's a rapidly growing appetite for cryptoassets among institutional investors. As all this is happening, UK farmers are increasingly using cow dung to power ethereum mining and boost their revenues.
Here are your special crypto jokes. Enjoy!
__________
Heeey, CT! How you're all doing?
__
Let's check in with BTC.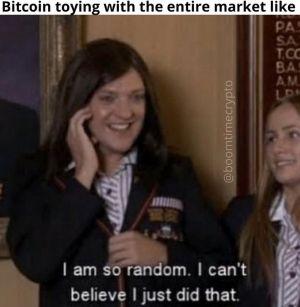 __
It took some time, but bullseye! No, wait! Bearseye?
__
The bear doesn't discriminate.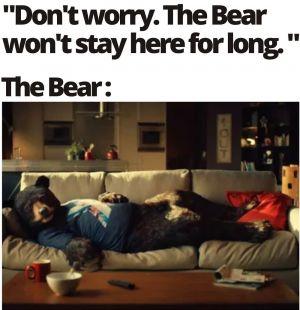 __
Yes, too long.
__
As a computer nerd, drug dealer, money launderer, and gambler – can confirm.
__
The shark tanked…
__
…or titaniced.
__
One does not simply get rid of the Saylor.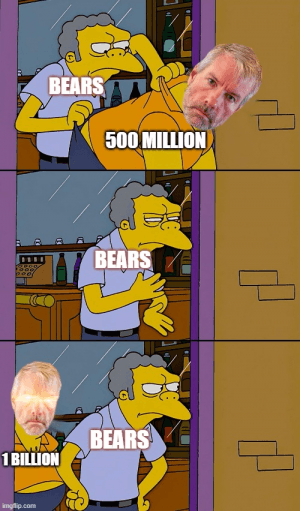 __
MSTR's gotta catch 'em all!
__
Meanwhile, in El Salvador.
__
This one's a double.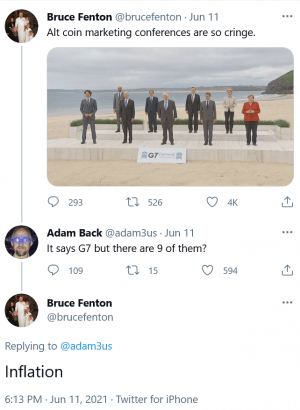 __
Heeere comes bitcoin!
__
Tell me why
Ain't nothin' but a heartache
Tell me why
Ain't nothin' but a mistake
__
S-not-getting-my-hands-dirty-with-this-iSh-man.
__
Putting out a product for everyone.
__
Brilliant!
__
In Cryptoverse, the phrase is 'to be a black dog in the family'.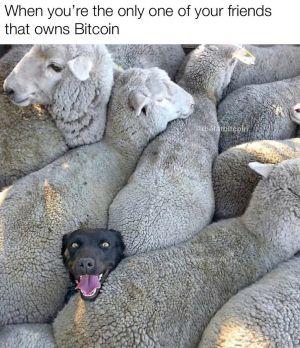 __
Continue.
__
And, of course, your crypto documentary for this week.

Credit: Source link