Let's take a look back at this crypto week. Bitcoin was testing USD 50K once again, and an unusually large number of bitcoin calls to puts across options exchanges hinted at increased bullishness on BTC, while Twitter started beta testing a Bitcoin Lightning Network tipping service. Coinbase vowed to win back the "trust" of the customers it spooked with a blunder that saw it send "roughly 125,000" people "erroneous notifications" about changes to the security settings, and FTX.US agreed to acquire Ledger Holdings Inc., after which FTT hit a new ATH. Japanese giants Rakuten, Line and Coincheck preparing new projects in the NFT and blockchain spaces, while the original Doge meme NFT is now being sold in fractions. As all that was developing, Cream Finance suffered a USD 25m-heavy exploit.
With just days to go until BTC becomes legal tender in El Salvador, resistance to crypto adoption is continuing, but El Salvador's parliament approved a bill to launch a USD 150m adoption fund, despite a survey saying that most of the public is against BTC adoption law. And while that is happening, BIS is set to step up its CBDC pilot program in a cross-border initiative. Meanwhile, in the US, Biden's administration is urging Democrats to include more rules on tax compliance for crypto transactions in the USD 3.5tn budget reconciliation package, the SEC Chairman said that DeFi is not a new concept nor is it decentralized, and while crypto businesses are seeking access to the Fed's payments systems, banks will have none of that. Speaking of SEC, it will look to prosecute BitConnect's alleged masterminds for selling fraudulent and unregistered securities. The Canada Revenue Agency is increasingly targeting crypto traders, and an auditor warned that Mexicans must pay tax on bitcoin and altcoin trading profits or run the risk of becoming earmarked as money-laundering offenders.
Vitalik Buterin said his biggest non-technical Ethereum-related regret is 'the whole 8 cofounders thing', while a 9-year-old and a 14-year-old are making thousands of dollars mining crypto, and a 12-year-old earned more than USD 400,000 through NFTs.
And now, a special treat for you. The jokes!
__________
Heeey, CT! All good?
__
Let's check how the crypto markets are doing in general.
__
Bitcoin's been testing that 50K again, huh?
__
Speaks for itself, this one.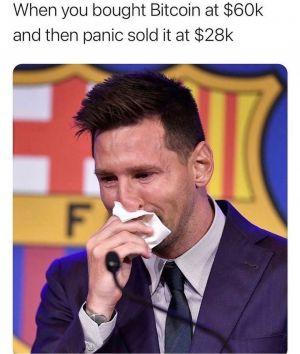 __
'Hey, hey. Just imagine. Do some quick math…'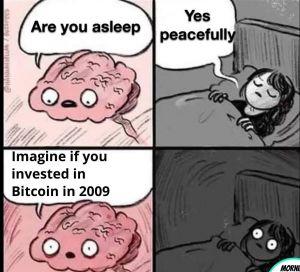 __
Ok.
__
Gas fees.
__
And this is the complex mechanism behind the poop fee.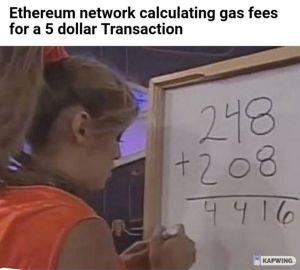 __
Indeed. Confirmed by a number of experts.
__
For the newcomers – first, welcome – and second, here's a visual representation of what to avoid and why.
__
M&As are at least middle school stuff, kid!
__
Mum, just get out, I'm minting!!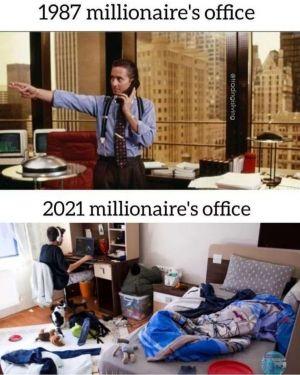 __
On the traditional parenting side of things:
__
No worries, it's never too late to buy an invisible frog pic…or rent an apartment…or rent a broom and a dog… Anyways, never too late.
__
They had a room for at least one more at the front there. Amateurs.
__
Tony does as Tony's told.
__
Who'd be ready to play with this one?
__
C.T.
__
Pfft. Nah.
__
And finally, it's your crypto educational documentary time (all actual footage).

Credit: Source link